Meta-aramid Fiber and PLIFF (Protect LIfe From Fire)
Research & Development
Meta-aramid Fiber and PLIFF (Protect LIfe From Fire)
Protect Workers from Harsh Environments
Working at hazardous situations such as fire scenes, oil and gas fields, high voltage facilities, and chemical plants always involve risk of danger. To ensure workers' safety, high-performance work clothing with flame-retardant and flame-proof properties is highly demanded. Work comfort is another requirement. However, fabric thickening techniques to improve heat-resistance property could weaken comfort while working.
Flame-retardant Comfort Realized by High-performance Fiber
Teijin's meta-aramid fiber Teijinconex® has both flame-retardancy and comfort. With a heat-resistance of over 400℃, Teijinconex®'s outstanding flame-proof properties prevent the fabric from melting, holing and sticking to the skin. Teijinconex® also has higher tenacity in comparison to other flame-retardant materials and it enables thinner fabric realizing lighter work clothing when Teijinconex® is used with Teijin's high tensile strength para-aramid fibers. Teijin also develops Teijinconex®neo, a dyeable meta-aramid fiber with high heat-resistance.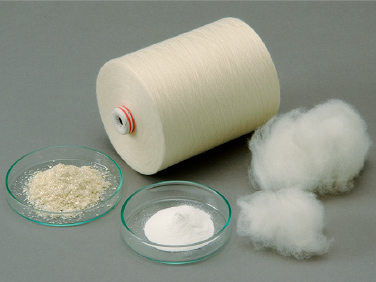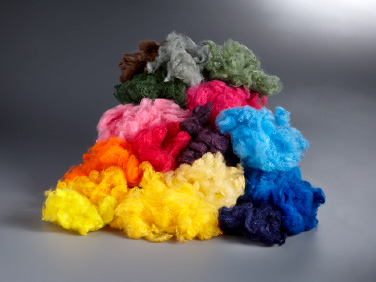 Safety Evaluations by Simulating Severe Fire Environment
Moreover, Teijin has an unprecedented testing system to develop fire protection and flame-retardant clothing such as firefighting protective apparel and industrial uniforms. PLIFF is Teijin's ownly developed burn evaluation thermal mannequins system and Teijin is the only private company in Japan handling with a burn evaluation system according to international standards. PLIFF simulates severe fire environment and analyzes the distribution of cutaneous temperature on a real-time basis. Teijin develops fire protection and flame-retardant clothing with properties to handle with a vast range of situations at varied workplaces.
Teijin's meta-aramid fibers have made significant contributions to the advancement of protective apparel over the decades in North America, Europe and Japan. In recent years, standards for protective apparel are rising in Asia and other emerging countries and there are strong demands for protective clothing made with aramid fibers offering comfort and maneuverability as well as high protection. Teijinconex®, Teijinconex®neo and PLIFF contribute to develop protective clothing with higher safety properties and Teijin continues supporting the safety and reliability of workers.
Inquiry about High-performance Fibers