About Us
Message from the President
Becoming a Company that Supports the Society of the Future by Facing Social Issues and Approaching the People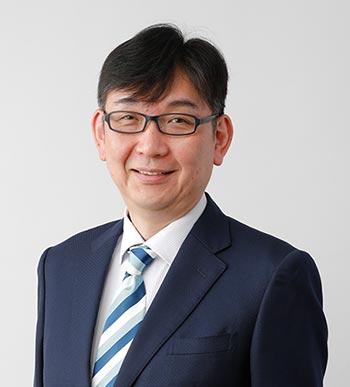 The world is in a period of great social, economic, and political upheaval, and circumstances are constantly changing. At the same time, we must not stop in our efforts to make steady progress toward the SDGs, which were set as a roadmap to ensure that humankind can continue to live on the Earth.
In order to realize its long-term vision of becoming a company that supports the society of the future, the Teijin Group is committed to protecting the global environment while also working to solve issues affecting people, including patients in need of greater support and their families, and local communities. Teijin is one of only a few companies that engage in both the mental & physical care of people as well as the care of the Earth on which we all live. Our strength and purpose lie in addressing issues facing society as a whole and forming close connections with the people involved. In our pursuit of increasing the significance of our existence as an enterprise and in our effort to accelerate the creation of new value, we are promoting diversity and inclusion in the workplace so that all of our employees with different values and experiences can maximize their potential.
The Teijin Group has overcome many difficulties in its more than 100-year history and has continued to grow. I believe that we are equipped with the DNA to always evolve in this changing world. By building a strong team of individuals who have diverse ideas but share the same vision, we will make Teijin a company that can sustainably deliver value to society.
I ask all of our stakeholders for their continued support and guidance as we strive for the growth of the Teijin Group.
Akimoto Uchikawa
President and CEO, Teijin Limited