About Us
Message from the President
Approaching Our Next 100 Years, Teijin is Striving to
Enhance the Quality of Life with the Creation of New Value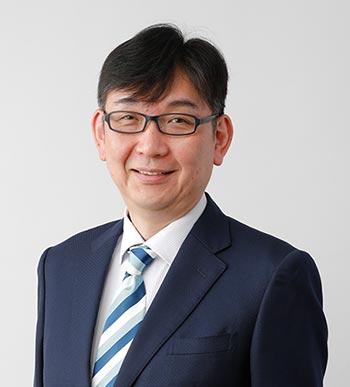 The Teijin Group celebrated its 100th anniversary in 2018. Since its establishment in 1918 as Japan's first rayon manufacturer, the Teijin Group has ceaselessly transformed itself to become a unique enterprise that combines three different business domains of materials, healthcare and IT. We now approach the next century in our history guided by our underlying corporate philosophy and while keeping our promise to stakeholders expressed as our brand statement "Human Chemistry, Human Solutions" we are aiming to be a company that supports the society of the future.
Future society will not simply be an extension of the present, but will bring rapid and significant change. We aim to become an innovator that anticipates this change instead of pursuing it, creating new value that will encourage the evolution of society. To accomplish this, we will advance into different fields and change our business model as we expand and leverage our competitive edge and key capabilities in our existing business. That will enable us to transform into a business portfolio based on the two pillars of the materials business field and healthcare business field supported by a base of ICT technology, and we will aim for sustainable growth centered around highly profitable new business. In addition to the chemistry between substances, we will maximize the potential of human chemistry by using the interactions between people, products and services to create new value and bring people together.
A spirit of venture has been strongly rooted in the DNA of the Teijin Group ever since our founding 100 years ago. We will continue to pursue ceaseless evolution and ambition, and strive to enhance the quality of life everywhere by steadily creating new value as we empower our people.
Jun Suzuki
President and CEO, Teijin Limited