Corporate Social Responsibility
Message from CSRO
Leveraging Our CSR Perspective, We Aim to Be "a Company that Supports the Society of the Future."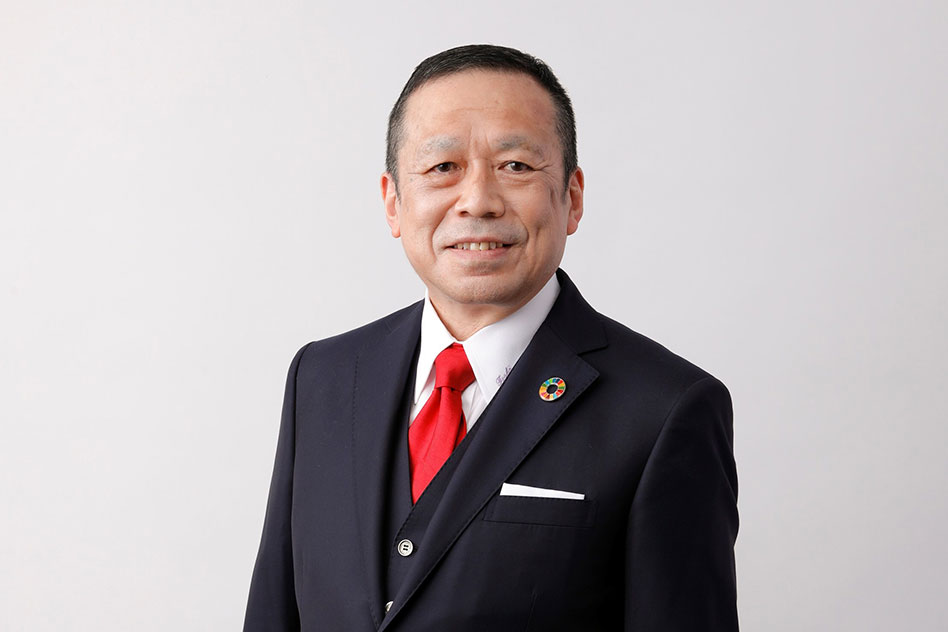 What is CSR? We have clarified it as (1) having a keen understanding of society's needs and expectations, (2) objectively ascertaining our own capabilities and possibilities, (3) identifying opportunities and risks in light of both, and (4) taking on challenges, together with dealing with risks to realize sustainable business and social development. We are working to disseminate this awareness of CSR.
In our current medium-term management plan, which is in its second year of implementation, we draw upon this awareness of CSR and identify our core priority fields of the environment, society, and governance. While utilizing a CSR perspective, holding numerous dialogues with various stakeholders, and appropriately responding to diverse risks, we contribute to society through our business. By practicing CSR in this way, we will earn society's credence and approval. That, in turn, will bring pride to us and motivate us for further initiatives. We make this virtuous circle a reality while clarifying our contributions to the Sustainable Development Goals (SDGs), and aim to be "a company that supports the society of the future".
As a member of global society, the Teijin Group is contributing to achievement of the Sustainable Development Goals (SDGs) adopted by the United Nations in 2015, which are the goals in 17 fields that all members of the United Nations will tackle by 2030. We refer to the social issues shown by the SDGs in identifying CSR materiality (key issues), and are working to advance CSR on a global level.