Sustainability
Message from CSRO
Aiming to Achieve Our Vision for the Future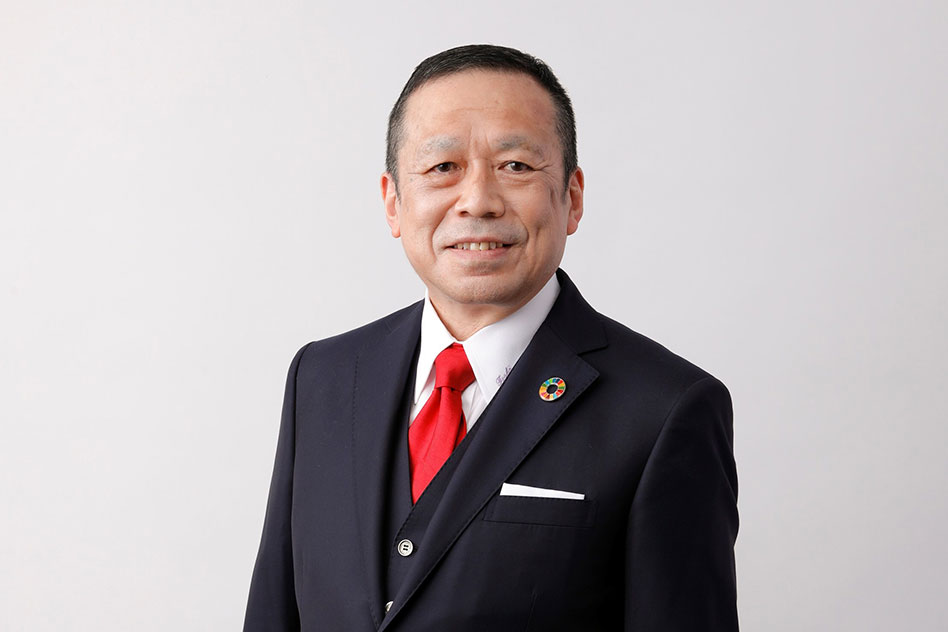 In order for us to become a company that supports the society of the future, we identified important social issues (materiality) when determining our new medium-term management plan, giving consideration to these issues by back-casting from the future society the SDGs aims. Throughout this process, we analyzed the kinds of social needs the Group can contribute to as well as the risks and opportunities facing the Group's businesses. Based on this analysis while also incorporating the opinions of external experts, we integrated our policy for initiatives and KPIs into our business strategies.
To address each material issue, not only will we strive to create value and resolve issues through our business activities, we will also remain committed to eliminating or minimizing any negative impact our business activities have on society. As a chemical manufacturer, our existence itself has an impact on the environment. For that reason, reducing our environmental burden helps strengthen the social significance of our existence. In addition, by reinforcing the management base that allows our businesses to continue to operate, we aim to realize growth together with society.
Going forward, it is essential that our employees gain a greater understanding of the significance of our current efforts and maintain a sense of pride in their work. To that end, we will focus on efforts to instill a Groupwide awareness of CSR as we come together to achieve our Long-Term Vision.