For Investors
Top Management Message
To Our Shareholders and Investors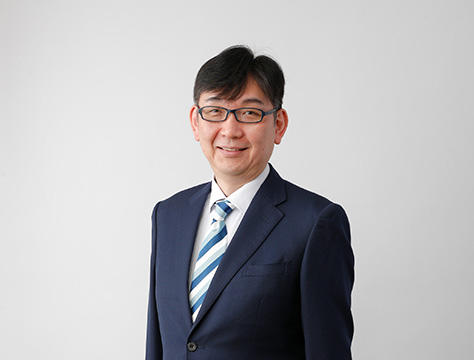 First of all, I would like to express my heartfelt sympathy to those infected with COVID-19 and their family members and to sincerely thank those making selfless efforts to combat the pandemic in the forefront.
In FY2020, the entire world suffered under the severe impacts of the COVID-19 pandemic, experiencing increased uncertainty, restrictions on human activities, and the consequent serious influence on social and economic dynamism. Amid this critical social situation, the Teijin Group has continued its business activities with great care in essential businesses (businesses indispensable for the functioning of society), represented by the Healthcare Business, while placing the highest priority on the safety of all stakeholders, including employees, direct customers, and business partners. In addition, the Teijin Group has devoted energies to making maximum use of its products, services, expertise, and global network to fulfill social requirements. An example is the Group's initiative to promptly provide a large number of medical gowns, for which demand rapidly grew among medical institutions.
The environment surrounding our businesses has drastically changed since the formulation of the current Medium-Term Management Plan 2020-2022: ALWAYS EVOLVING. However, we will not make any change to the materiality we have decided to tackle: climate change mitigation and adaptation; achievement of a circular economy; safety and security of people and local communities; and realization of healthy and comfortable living for people. Neither will we stop taking positive steps toward providing value to society toward a sustainable world and being a company that supports the society of the future.
In the Materials Business Field, a drastic decline in aircraft demand due to the COVID-19 pandemic forced us to revise our carbon fibers business's profit target. Nevertheless, against a backdrop of a promising recovery in automotive and other related markets and trends toward a green recovery, we have continued to take steady forward steps while capturing needs for high-performance weight-reducing materials in the mobility field. Furthermore, to achieve carbon neutrality, we will not only pursue initiatives to minimize the negative impact of business activities on the environment and society but also create value while viewing environmental risks as business opportunities. In the Healthcare Business Field, concern about COVID-19 infection risks has prevented people from visiting medical institutions for consultations or being hospitalized and has consequently heightened their expectations for comprehensive community-based healthcare and online medical services. Against this background, we have made major investments in strengthening the Healthcare Business's foundation for profit and accelerated our efforts to develop IT- and data-based health management solutions. We have also begun to create new businesses by integrating the foundations for the Group's healthcare, material, and engineering technologies.
Continued growth requires the creation of innovation. The Teijin Group will promote both internal and external co-creation projects and focus further efforts on diversity and inclusion in order to foster a corporate culture of creating innovation.
In 2018, the Teijin Group celebrated the centenary of its founding. During the next 100 years too, we aim to continue to be a company that supports the society of the future by providing environmental value solutions, designed to support our planet; safety, security and disaster mitigation solutions, designed to support society; and demographic change and increased health consciousness solutions, designed to support people.
We look forward to the continued understanding and support of our shareholders and investors.
May 11, 2021

Jun Suzuki
President and CEO