For Investors
Top Management Message
To Our Shareholders and Investors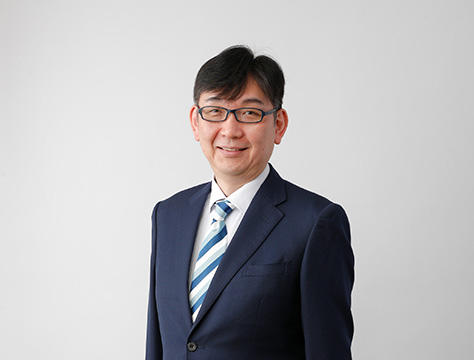 Our medium-term management plan for 2017-2019, "ALWAYS EVOLVING," was launched in FY2017, and we are now in the final year of executing the plan. With this plan, we first drew up a long-term vision by articulating our aspirations for the Teijin Group in and around 2025. We have continued to focus on the Materials and Healthcare business fields as our two core business domains, and at the same time, we drastically transform the business portfolio within each of these areas. In our vision, new businesses that were not contributing to profits at the starting point for the planning (in FY2016), will be expected to become profit pillars sometime around 2025. More specifically, in the Materials Business Field, the Composites will become a new business pillar of the Teijin Group mainly for mobilities, such as automobiles and aircraft. In the Healthcare Business field, we are expanding our healthcare platform built through the pharmaceuticals and home healthcare businesses, to non-insurance business fields, and expect that those new businesses will be generating profits, with working in a coordinated fashion on the healthcare platform.
To realize this vision, we have transformed our business portfolio by further enhancing the core earnings power of our existing businesses and investing the cash generated through the core businesses into new businesses. In FY2019, the final year of the plan, there has been no change to this policy direction.
The Teijin Group celebrated its founding centennial last year, and launched the global message, "Toward the world we all desire: FUTURE NAVIGATION." With this message, we considered the notion of "quality of life (QOL) for future humanity" by exploring the limitless field of chemistry beyond chemicals and materials. In addition, we declared our commitment to providing solutions by tackling issues in three core priority fields: "environmental value"; "safety, security and disaster mitigation"; and "demographic changes and increased health consciousness". This year marks the first step into our next 100 years of business. Accordingly, the entire Teijin Group will work as one to create new value, with the aim of being "a company that supports the society of the future."
We look forward to the continued understanding and support of our shareholders and investors.
August 2, 2019

Jun Suzuki
President and CEO