Teijin Signs Agency Contract with Chr. Hansen to Start Probiotic Ingredients Business
Tokyo, Japan --- Teijin Limited announced today that it has signed an agency contract with Chr. Hansen Holding A/S to begin selling natural ingredients for health food and infant formulas in Japan. Chr. Hansen Holding A/S is a leading Danish maker of probiotics, which are live microorganisms that can offer useful benefits when consumed in appropriate amounts. The agreement marks Teijin's entry into the field of probiotic ingredients in addition to existing prebiotics that can have beneficial effects on their hosts by selectively changing the growth and activity of certain bacteria in the large intestine, and a further strengthening of its functional-food ingredients business.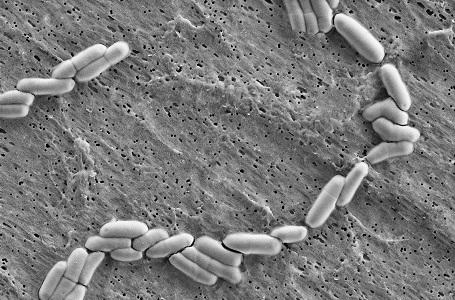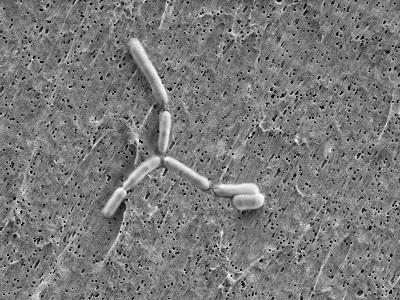 (Photos provided by Chr. Hansen Holding A/S)
Under the terms of the agreement, Teijin has the right in Japan to import and sell probiotics ingredients manufactured by Chr. Hansen Holding A/S, such as health food (tablets, capsules, powder sticks, etc.) as well as infant formulas. It will market six types of probiotics products, including BB-12™ as one of the world's best documented Bifidobacterium and UREX™ lactic acid bacteria formulation for women's health. Teijin will leverage knowhow and technical support from Chr. Hansen Holding A/S and the two will jointly develop marketing initiatives.
Teijin is positioning functional-food ingredients business as one of the transformation strategies of its healthcare business. The company developed and began marketing BARLEYmax™ super barley in 2016 and water-soluble dietary fiber in 2018. Both are prebiotics, which can improve the intestinal environment to help prevent illness. Teijin conducted surveys that there was a need for expanding its functional-food business by adding probiotics ingredients that are compatible with prebiotics ingredients such as BARLEYmax™ and water-soluble dietary fiber.
Chr. Hansen Holding A/S has marketed functional lactic acid bacteria for health foods in Japan since 2013. After deciding that it needed to provide Japanese customers with stronger support and expand its business, the company began looking for a partner. Teijin, which had been exploring opportunities to develop a probiotic-ingredients business, found that its goals closely matched those of Chr. Hansen Holding A/S, leading to the agreement now being announced.
Going forward, Teijin will propose natural ingredients to health food manufacturers, a market estimated to be worth 1.5 trillion yen, and for infant formulas. The company will additionally develop ingredients for prebiotics and probiotics as well as expand its line-ups of prebiotics and probiotics products as core parts of the company's healthcare business in the future. Teijin will enhance the quality of life worldwide by providing people with functional foods under the strategy of healthcare business to support lives in all stages of life.
About the Chr. Hansen Holding A/S

Chr. Hansen Holding A/S is a leading, global bioscience company that develops natural solutions for the food, nutritional, pharmaceutical and agricultural industries. We develop and produce cultures, enzymes, probiotics and natural colors for a rich variety of foods, confectionery, beverages, dietary supplements, animal feed, and plant protection. Our product innovation is based on around 40,000 microbial strains - we like to refer to them as "good bacteria". Our solutions enable food manufacturers to produce more with less - while also reducing the use of chemicals and other synthetic additives - which makes our products highly relevant in today's world. Sustainability is an integral part of Chr. Hansen Holding A/S's vision to improve food and health. In 2019 Chr. Hansen Holding A/S was ranked as the world's most sustainable company by Corporate Knights thanks to our strong sustainability efforts and our many collaborative partnerships with our customers. We have been delivering value to our partners - and, ultimately, end consumers worldwide - for over 145 years. We are proud that more than one billion people consume products containing our natural ingredients every day. Chr. Hansen Holding A/S was founded in 1874 and is listed on Nasdaq Copenhagen.
About the Teijin Group

Teijin (TSE: 3401) is a technology-driven global group offering advanced solutions in the areas of environmental value; safety, security and disaster mitigation; and demographic change and increased health consciousness. Its main fields of operation are high-performance fibers such as aramid, carbon fibers & composites, healthcare, films, resin & plastic processing, polyester fibers, products converting and IT. The group has over 170 companies and around 20,000 employees spread out over 20 countries worldwide. It posted consolidated sales of JPY888.6 billion (USD 8.1 billion) and total assets of JPY 1020.7 billion (USD 9.3 billion) in the fiscal year ending March 31, 2019.
Press Contact
Corporate Communications
Teijin Limited