Teijin's New SOLOTEX® RC is Light, Cushiony Bulky Fiber
Tokyo, Japan, October 26, 2016 --- Teijin Frontier Co., Ltd., the Teijin Group's fiber products converting company, announced today that it has developed Solotex RC, a polytrimethylene terephthalate (PTT) fiber with a bulky three-dimensional structure for lightweight and cushiony high-function fabrics. Teijin Frontier envisions a wide range of promising applications for Solotex RC, including sports apparel, bedding and industrial materials.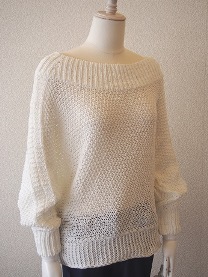 Knit made with SOLOTEX®RC fiber
SOLOTEX RC fabric offers numerous advantages:
-

Soft,smooth texture and colorability

-

Cushioning thanks to its shape-retaining property

-

Warm and gentle elasticity thanks to a molecular structure

-

Omnidirectional bulkiness due to a three-dimensional structure

-

Easy to care as a synthetic

-

Highly comfortable wear due to strechability

-

Lightweight outer with bulkiness

-

Application to shock absorbing materials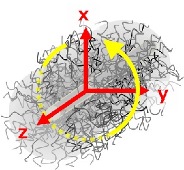 Structure of SOLOTEX®RC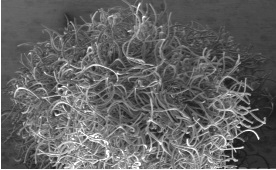 SOLOTEX®RC, a new bulky PTT fiber
| | |
| --- | --- |
| Bulky | More than 2x that of normal processed fiber |
| Cushiony | More than 6x that of normal processed fiber |
| Shape-retaining | More than 6x that of normal processed fiber |
Teijin Frontier previously developed SOLOTEX, a soft, shape-retaining, stretchable PTT fiber that offers bright coloring, eco-friendliness and compatibility with a wide range of other materials. SOLOTEX staple fiber wadding offers excellent cushioning but does not retain its shape. The newly developed Solotex RC, however, provides superior vertical cushioning thanks to the use of crimped PTT fiber arranged in a continuous radial around a main axis. Teijin Frontier's unique three-dimensional fiber also offers significant freedom in designing. Teijin Frontier will conduct trial sales mainly for sport apparel in the current fiscal year. Annual sales are expected to reach 30 tons by the fiscal year ending in March 2019.
About the Teijin Group
Teijin (TSE: 3401) is a technology-driven global group offering advanced solutions in the areas of sustainable transportation, information and electronics, safety and protection, environment and energy, and healthcare. Its main fields of operation are high-performance fibers such as aramid, carbon fibers & composites, healthcare, films, resin & plastic processing, polyester fibers, products converting and IT. The group has some 150 companies and around 16,000 employees spread out over 20 countries worldwide. It posted consolidated sales of JPY 790.7 billion (USD 7.4 billion) and total assets of JPY 823.4 billion (USD 7.7 billion) in the fiscal year ending March 31, 2016.
Press Contact
Corporate Communications
Teijin Limited
+81 3 3506 4055
pr@teijin.co.jp
Information in the press releases is current on the date of the announcement.
It is subject to change without prior notice.
Related Links