Corporate Social Responsibility
Social Contributions
Promoting group-wide social contributions
Basic Stance
To realize parts of our corporate philosophy of "In Harmony with Society" and "Empowering Our People", through conducting social contribution activities that draw on the unique characteristics of business groups and business sites, we support the development of local communities. In addition, we are engaged in group-wide activities and we are working to foster a corporate culture that vitalizes development of volunteer personnel.
Code of Conduct
Integrity
We act with integrity in compliance with laws and regulations, and show respect for human rights and local communities in which we operate.
Teijin Group Basic Policies for Social Contributions
1.

Social contribution activities are positioned as a pursuit of the Teijin Group corporate philosophy and as practical implementation of the Code of Conduct.

2.

Social contribution activities are to be implemented proactively, and show respect for the particular characteristics of the business and region.

3.

Volunteer activities of employees are encouraged and support shall be provided to foster volunteer personnel.

4.

Priority fields in social contributions in terms of group-wide activities are the environment, international exchange and social education.

5.

Donations shall be made according to need for humanitarian purposes such as after natural disasters.
Teijin Group System to Promote Social Contribution Activities
Based on the Corporate Code of Conduct, the Teijin Group promotes social contribution activities in each business group and business site from the standpoints of science and education, culture, sports activities, environmental preservation activities and disaster prevention activities.
In addition, the CSR Planning and Promotion Department plays a central role in supporting volunteer activities and proposing Group-wide social contribution programs in which employees can easily engage. Through these programs, we are fostering human resources who can participate independently in and promote social contribution activities.
Expenses of Social Contribution Activities in FY2017
Since joining the Keidanren (Japan Business Federation) 1% Club in FY2003, the Teijin Group has been aiming to set aside at least 1% of ordinary income for social contribution costs. Expenses of social contribution activities in FY2017 were approximately 753 million yen, 1.1% of ordinary income.
Expenses of social contribution activities in FY2017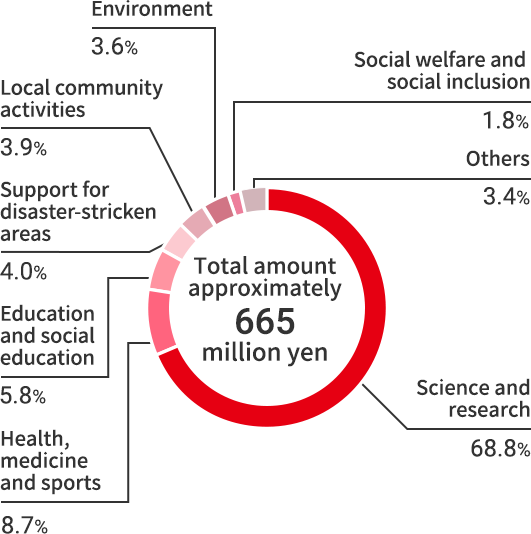 *

The categories in the above graph correspond to the items of the Keidanren 1% Club of which the Teijin Group is a member.
Breakdown of expenses of social contribution activities in FY2017

Item
Description
Amount
(millions of yen)
Monetary
Monetary donations and other expenses for social contribution activities
599
Donations of goods
Donations of our products and other goods to social welfare organizations
7
Free renting of
company facilities
Expenses for free renting of company facilities such as gyms and playgrounds
40
Participation/Dispatch
of employees
Personnel expenses for employees who participated in philanthropic activities during their work hours, such as joining local events as part of their work, and employees who gave lectures at meetings
107
Total
753
Data for all group companies, based on the Keidanren "Procedures for Implementing FY2017 Survey on Results of Corporate Philanthropic Activities".
Supporting the Development of Local Communities
Scholarship system in Japan and China
Since 1953, the Teijin Group has offered the Teijin Kumura Scholarship named after Seita Kumura, a pioneer in the Japanese chemical fiber industry, aiming to pass on and develop an original R&D spirit, as well as foster young scientists who will contribute to social development and the creation of new culture (reorganized to the Teijin Scholarship Foundation in 2011). It was Japan's first scholarship created by a private company and more than 1,600 technical students have so far benefited from the scholarship.
Additionally, in June 2010, we established a scholarship system in China offering annual scholarships of 8,000 yuan per student with no repayment obligation. Recipients are technical master's degree students of Peking University, Tsinghua University, Fudan University and Shanghai Jiao Tong University. Continuing on from FY2016, scholarships were given to 36 students in FY2017.
Establishment of the Nantong Teijin Charitable Scholarship Fund
In April 2014, Nantong Teijin Co., Ltd. established the Nantong Teijin Charitable Scholarship Fund for students enrolled in junior and senior high school, and university in Nantong, Jiangsu Province in China. Nantong Teijin Co., Ltd. is the Teijin Group's manufacturing and sales base for textiles in China. This fund was established with the aim of contributing to the community of Nantong by providing economic assistance to local students, and became the first charitable fund associated with a company name in the Nantong Economic and Technological Development Zone. In FY2017, 25 students each received 720 Chinese yuan with no repayment obligation from the fund.
Co-sponsoring "All Japan Science Koshien"
Aiming to foster human resources for science and technology by integrating industry-government-academia research groups, the Japan Science and Technology Agency established the Science Koshien in FY2011. Mr. Eiichi Negishi, awarded the Nobel Prize in Chemistry in 2010, senior associate of Teijin Limited and presently a special professor at Purdue University in the USA, acts as the head of the supporting group.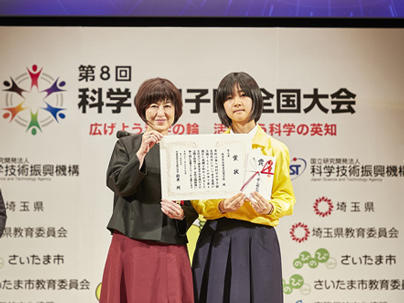 The Teijin Group has co-sponsored the Science Koshien for senior high school students since FY2011, and also began sponsoring the newly established "Science Koshien Junior" for junior high school students from FY2013. As a company focusing on diversity development, the Teijin Award is presented to the team that has excellent results among the teams in which the number of female students is high.
Co-sponsoring the Career Design Contest of High School Students ("Career Koshien 2017")
The Career Design Contest of High School Students ("Career Koshien") is a business contest for high school students covering all of Japan. 2017 marked the event's fourth year. In this contest, high school students form teams with colleagues they choose--each team then develops an idea for a business, eyeing the year 2023. In 2017, 3,014 students from 723 teams took part in the contest, with each team vying to come up with the best business model.
The Teijin Group has co-sponsored this contest since FY2015. Many high school students rose to the challenge of the theme submitted by Teijin for the contest, which was "Think up a health-related solution utilizing IT for the declining birthrate and aging society!" This theme focused primarily on the issue of global warming.
Sponsored Gender Summit 10
On May 25 and 26 2017, "Gender Summit 10" an international conference aimed at improving science and innovation through the promotion of gender and diversity, was held in Japan for the first time. As a promoter of diversity itself, the Teijin Group supports this initiative and sponsored the event.
Around 600 people comprising of researchers, business people, students, etc. from 23 countries around the world attended Gender Summit 10 to debate the appropriate direction for research and development with the belief that the gender gap is an important factor needing to be addressed in order to improve the quality of innovative research.
Co-sponsoring the All Japan High School Soccer Tournament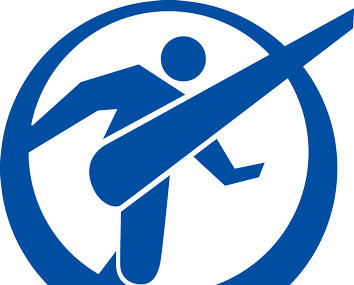 The Teijin Group has co-sponsored the All Japan High School Soccer Tournament since 1991. Beginning in 1996, the Group has donated soccer balls made of Teijin's high-grade artificial leather CORDLEY to the participating schools representing each prefecture of Japan.
The All Japan High School Soccer Tournament has a 90-year history. Over the years, the tournament has produced many Japan national football team members, among other well-known soccer players. By co-sponsoring this tournament, the Teijin Group aims to contribute to local communities and society as a whole based on its corporate philosophy.
Establishing a joint human resources development center with the Japan Football Association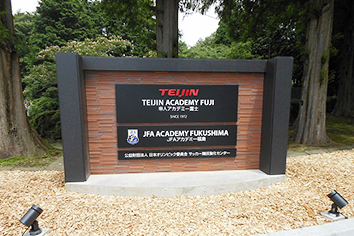 On June 1, 2015, the Teijin Group and the Japan Football Association (JFA) agreed to establish a joint human resources development center. The new center was established on the premises of Teijin's Fuji Institute of Education and Training in Shizuoka Prefecture, Japan.
The Fuji Institute of Education and Training was renovated and renamed as Teijin Academy Fuji. A full football ground with international-standard artificial grass has been developed at the new facility, along with the installation of exclusive JFA facilities.
JFA will relocate the girls' base of the JFA Academy Fukushima, a football institute for middle and high school students, to Teijin Academy Fuji. In addition, JFA will use the facility as a base to provide intensive training and nurturing of players, instructors and others.
Supporting youth football in Southeast Asia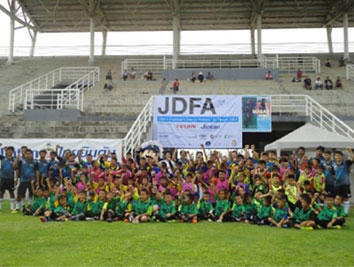 Teijin Polyester (Thailand) Limited (TPL) has been an official sponsor of the Japan Dream Football Association (JDFA) since 2012.The JDFA is an organization set up in 2011 by Masao Kiba, the former captain of the Gamba Osaka professional soccer team. By conducting football workshops and other activities in Southeast Asian countries, the JDFA aims to inspire children to pursue their dreams for the future, along with spurring the development of soccer in Japan and Asia.
On-site workshops at elementary schools
Teijin co-sponsors Kankyo Nikki (Environmental Diary), an environmental education project for elementary school students led by Green Cross Japan. To develop this partnership further, Teijin has held on-site workshops at elementary schools since FY2014.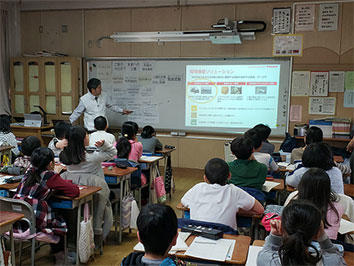 In FY2017, we sent our employees to hold workshops for Grade 5 and Grade 6 students at two elementary schools in Shinjuku ward. Through examples of application on automobiles, we demonstrated the features of carbon fiber and how it contributed to making a car lighter, and actually had students hold product samples in their own hands to familiarize themselves with how carbon fiber felt, such as its strength and how hard it is to burn.
Environmental education at Eco-Pro 2017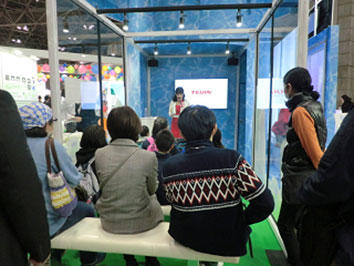 The Teijin Group exhibited at Japan's largest environmental exhibition, Eco-Pro 2017 and held an environment-related class at its booth. This class was an opportunity to teach visitors the process of recycling used plastic bottles into polyester fiber by handling actual samples, and gain firsthand experience of the importance of recycling and the points to be careful of when collecting plastic bottles.
Fixed-point observation event for wild birds
With the cooperation of members of the Wild Bird Society of Japan, the Teijin Iwakuni Factory conducts annual fixed-point observation events for wild birds for the purpose of confirming the significance of pondage in terms of safety and biodiversity, as well as fostering stronger interest in the environment.
In FY2017, the event was held on January 13, 2018 with the participants observing more than 300 wild birds from 13 species, including the thrush, which was observed for the first time in seven years. The event confirmed that high water quality is being maintained due to Teijin's environmental preservation activities.
Fostering Volunteer Personnel
Promotion of Volunteer Support Program
In June 2011, we established the Volunteer Support Program. Under this program, the administration committee decides which volunteer activities are to be supported from volunteer activities that group employees in Japan are engaged in, and partial financial support for the activities is provided via the Teijin Group Social Contribution Fund made up of donations from volunteer employees and directors as well as from companies.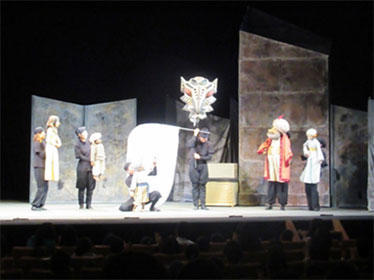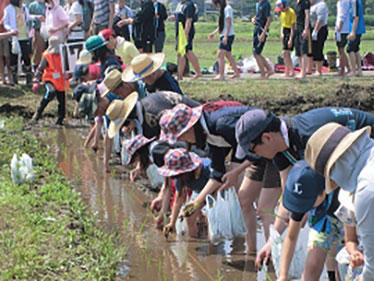 The fund donated operating money to the following 10 non-profit organizations (NPOs) in FY2017.
Saturday's "Let's Talk" Gathering (40,000 yen)
NPO, "A Look at Children" (80,000 yen)
Nippon Suibokuga Art (100,000 yen)
NPO, Kodomo Center Asahi (100,000 yen)
Protecting the Nature of Hino, an organization contributing to the preservation of biodiversity centered on wild birds (60,000 yen)
NPO, Matsuyama Suicide Prevention Center (100,000 yen)
Citizens' Network for Cicada Shell Research (50,000)
Protecting the Nature of Hino Organization (50,000)
Nijinokai, an NPO supporting the nurture and welfare of children with developmental impediments (100,000 yen)
NPO, Japan Association for Galapagos (100,000 yen)
NPO, Minuma Farm 21 (100,000 yen)
Nature Conservation Educators Tokyo Liaison Office, The Nature Conservation Society of Japan (50,000)
Teijin Soccer School (100,000 yen)
Public Interest Incorporated Association, The Nature Conservation Society of Osaka (30,000)
Picture book donating activities-Book Dream Project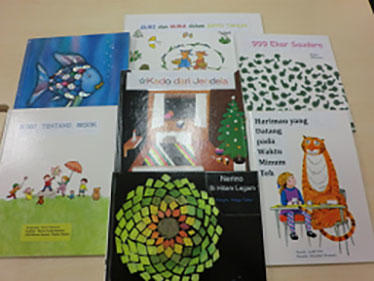 The Book Dream Project, which started in FY2008, uses money received in exchange for used books provided by Group employees in Japan to buy Japanese picture books and donate them to libraries overseas. Translated caption sheets are added to the picture books for donation by volunteer employees. In FY2017, we donated 36 picture books to a library in Indonesia. We also donated 51,000 yen of the money from the exchange of books to a library in Thailand through an organization called the Shanti Volunteer Association.
Environmental photo contest held
As a way of encouraging employees to think about the environment, the Teijin Group runs a photo contest in which participants take photos of the natural environment. In FY2017, we called for entries on the theme of "Our Changing Planet." From among entries that capture shots of the rich expressions of our planet, the winning entries for each award and a Chief Social Responsibility Officer Special Award were selected based on an online poll of Teijin Group employees.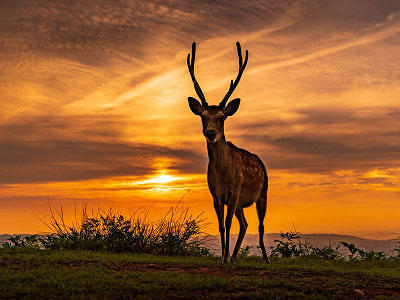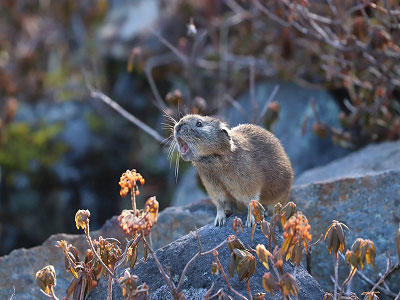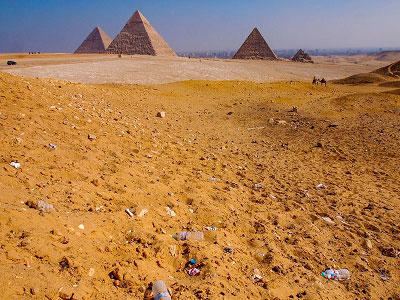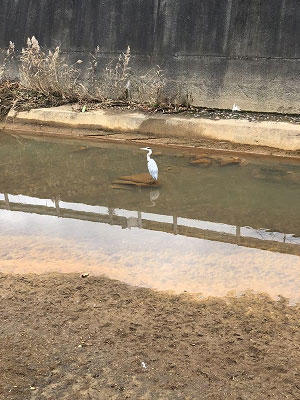 Supporting school lunch programs for children in developing countries
The Teijin Group has been a supporter of the TABLE FOR TWO social contribution program since FY2011. After the Matsuyama Factory began the program, the program was also introduced at the Iwakuni Factory and at the Tokyo Research Center.
Under the program, 20 yen is donated to school lunch programs in developing countries from the proceeds of each meal from a special menu an employee purchases at participating company cafeterias. In addition to the embedded donation, meals in the special menu are balance nutritionally and calorically to help employees avoid obesity and other lifestyle-related disorders.
Support for Areas Affected by the Great East Japan Earthquake
To support the areas affected by the Great East Japan Earthquake, the Teijin Group has extended support of over 500 million yen in total including monetary donations, relief goods such as blankets and masks and free provision of home healthcare equipment such as oxygen cylinders and oxygen concentrators.
In addition, we are also engaged in ongoing reconstruction support through our business activities. In 2013, the IT Business Group's Infocom Corporation opened a multi-purpose facility in Iwanuma City, Miyagi Prefecture. From this facility, Infocom is providing reconstruction support for agriculture utilizing IT, and creating businesses to support ongoing reconstruction support. In April 2015, Teijin Frontier Co., Ltd. and Otsuma Women's University donated 700 high-performance T-shirts to children affected by the Great East Japan Earthquake. These T-shirts are made of the high-performance polyester fabric ECOPURE, which remains comfortable even when the wearer is sweating. Since FY2015, Teijin Frontier Co., Ltd. has been supporting the Oxfam Trailwalker event, a global walking event held at Mount Adatara in Fukushima prefecture every year since FY2015 as part of reconstruction efforts after the Great East Japan Earthquake.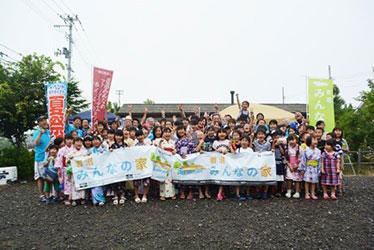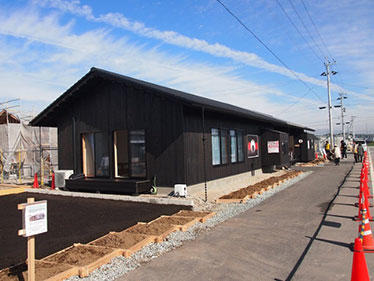 Support for Areas Affected by the Kumamoto Earthquake
The Teijin Group has been providing support to areas affected by the Kumamoto Earthquake that struck in April 2016, in the form of donations of both money and Teijin products for use as relief supplies.
Attaka Suppori bedding: 600
Lightweight, warm blankets (using V-LAP): 600
Water-absorbing pads (using BELL OASIS): 20,000
Non-woven medical masks: 52,250
Brackets (Conex used): 100
Fabric for partitions in evacuation shelters: Approx. 1,000 meters